New Tactics in Human Rights invites you to register for the Tactical Mapping Tool (TMT) webinar.
Built in both English and Arabic, the TMT allows activists to work collaboratively on a secure platform to build their map and a database of key actors, assess where those actors sit on a spectrum from ally to opponent, and track and plan direct action. Centered around the idea of mapping the relationships that emanate from a human rights abuse, the Tactical Mapping Tool is intended to assist activists in better understanding and assessing power dynamics and the impact that targeted action would have on individuals and their relationships. The TMT uses New Tactics' Five Steps to Strategic Effective Method, which helps activists to be more strategic and effective in their advocacy work, as a foundation of the web tool. The webinar will briefly discuss this methodology.
New Tactics in Human Rights is offering a Tactical Mapping Tool webinar:
This webinar will cover an introduction to New Tactics in Human Rights, our Strategic Effectiveness Method, and the Tactical Mapping Tool. This webinar will also delve into a discussion on the features of the Tactical Mapping Tool and provide guidance on how to use the TMT to get more from your planning and organizing.
July 30 @ 11AM ET
The webinar will last approx. 3 hours and will be held in English. The webinar will be held using Zoom. Only registered participants will be allowed to enter the Zoom webinar using the name that they registered with below. When joining the webinar, you must access the Zoom room using the first and last name from your registration or you will not be permitted to enter. Prior to the webinar date please download and read this case study on child marriage, as well as create your free user account on the Tactical Mapping Tool by visiting tmt.newtactics.org.
More details will be provided upon acceptance to the webinar. 
There is NO FEE to register or participate.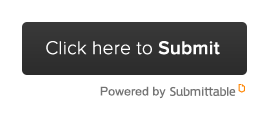 _____
The Tactical Mapping Tool and these webinars are funded by Global Affairs Canada and in partnership with Equitas - International Centre for Human Rights Education, as part of the Rawabet Initiative - Technical Bridges for Citizen Engagement.